Key figures
---

NHST Holding AS is the parent company of a Group consisting of Norwegian and international news media as well as companies providing solutions for PR and marketing activities, with a Software-as-a Service (SaaS) delivery model.

The Group is organized and reports its activities in two business segment, Media and SaaS. The parent company`s shares are listed on the Norwegian over-the-counter market (NOTC).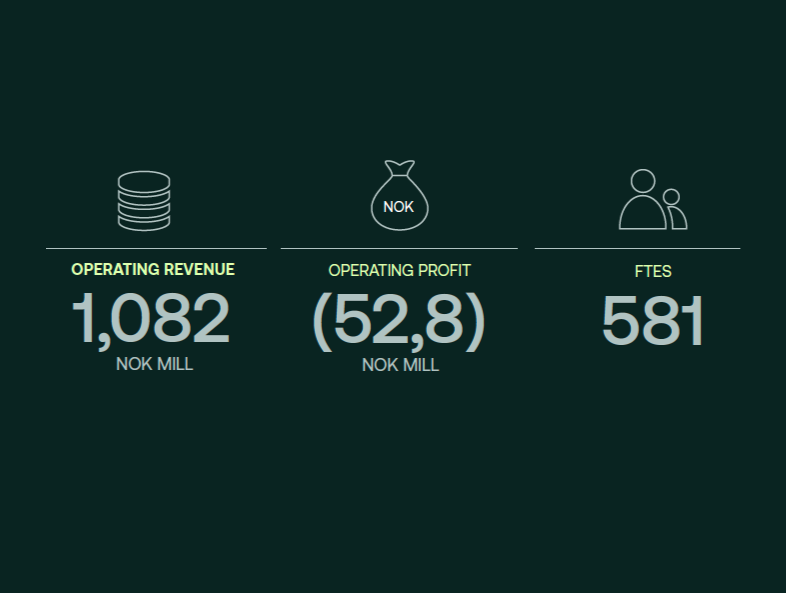 Highlights 2022
---
In 2022, substantial investments were made in people, products and support systems to position the businesses in the NHST Holding Group for future profitable growth.
The media business, operating through the wholly owned subsidiary DN Media Group AS, launched two new digital publications during the second half year. Both were developing positively in terms of journalistic coverage and readers towards the end of the year.
The media business changed its corporate name from NHST Media Group to DN Media Group in February 2023
The SaaS businesses, operating through the wholly owned subsidiary NHST Marketing Technology AS, showed growth in reported revenues in the respective functional currencies and in sales of new subscriptions, fueled by investments to strengthen products and organization.
The Group reported revenues of NOK 1 082.0 million, which was a 1.0 per cent growth compared to the year before (excluding non-recurring items).
Group EBITDA before non-recurring items was NOK 23.4 million, down from NOK 53.0 million in 2021. The reduction was due to general cost inflation as well as costs related to enhanced development activities.
The Group successfully refinanced its NOK 250 million bank loan during the fourth quarter, thereby securing adequate working liquidity for the 3-year duration of the loan.